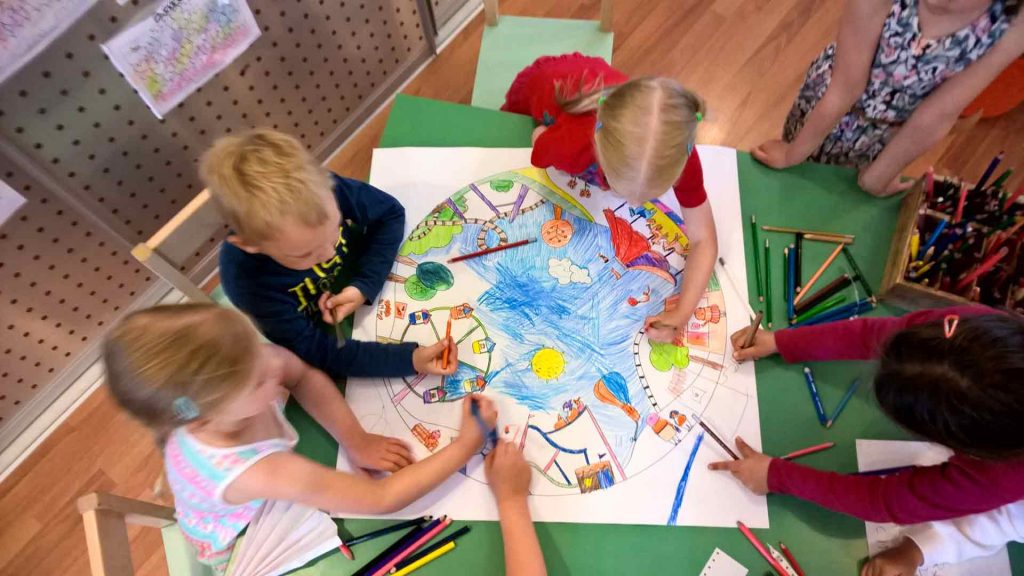 Assessment is the purposeful and systematic process of collecting evidence of students' learning. It helps teachers and students identify learners' strength and areas that need improvement, it indicates students' mastery of the Nordic Baccalaureate standards and objectives.
Assessment is an essential part of learning as it allows students to respond to these 3 questions:
Where am I now?
Each student's current position with reference to the competency and subject standards of the Nordic Baccalaureate continuum of learning. The students position in the class is evidenced by factors, indicators and behaviours related only to competency and subject standards, not how the child compares to other students in the class.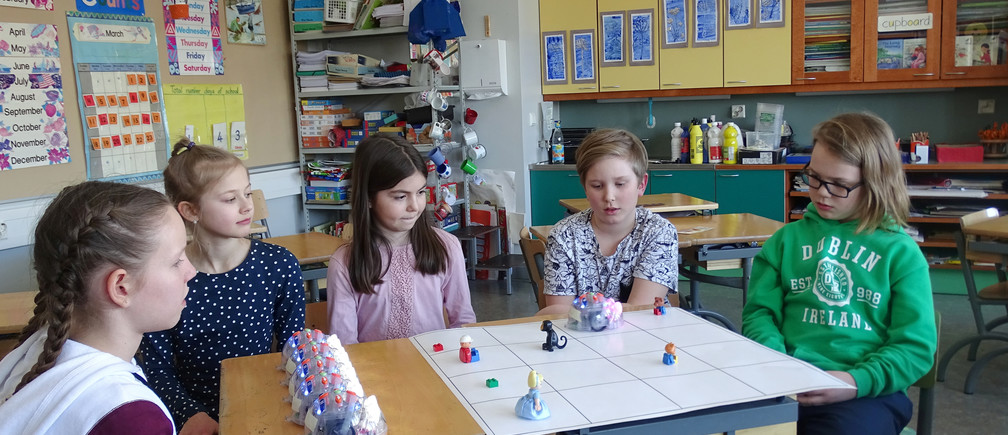 Where do I want to go?
Determined by the directive, learning targets and assessment criteria within an individual unit of learning, which is a Quest in the Nordic Baccalaureate. 
How do I get there?
Through a sequence of steps and actions that students need to accomplish the Quest directive and meet learning targets. The path is determined by regular, ongoing assessment in every Quest and lesson throughout the year.
Assessment in the Nordic Baccalaureate falls into two categories:
Summative: referred to as assessment of learning as it measures what students have learned and how well they learned it at the end of a Quest or term.
Formative: referred to as assessment for learning as it occurs throughout the learning to determine what students should do next based on recent evidence of mastery.
Purpose of Assessment
The aim is to guide and encourage learning and to develop students' capacity for self assessment. Teachers therefore need to provide students with feedback about their progress and achievements. This also serves as an instrument for teachers to self assess and reflect on their own work.
Nordic Baccalaureate assessment objectives mirror Blooms Taxonomy, performance tasks should allow students to:
Recall relevant factual knowledge
Understand concepts in various subjects
Apply knowledge and concepts to construct explanations from relevant information
Analyse and interpret patterns and relationships in both content and ideas
Evaluate decision, actions, opinions and proposed solutions
Synthesise disparate ideas into a plan, proposal and product.
Make and justify choices based on evidence and reasoned argument.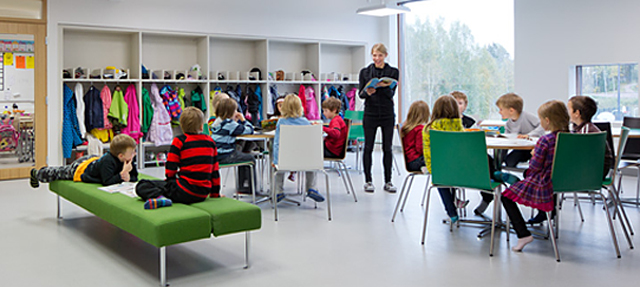 Techniques
Self Assessment
Peer Assessment
Teacher Assessment
New Nordic School has developed age appropriate assessment rubrics for all 7 core competencies. Students and teachers use these rubrics to reference students work against standards indicating varying progress towards the stated objectives or learning targets of a given Quest.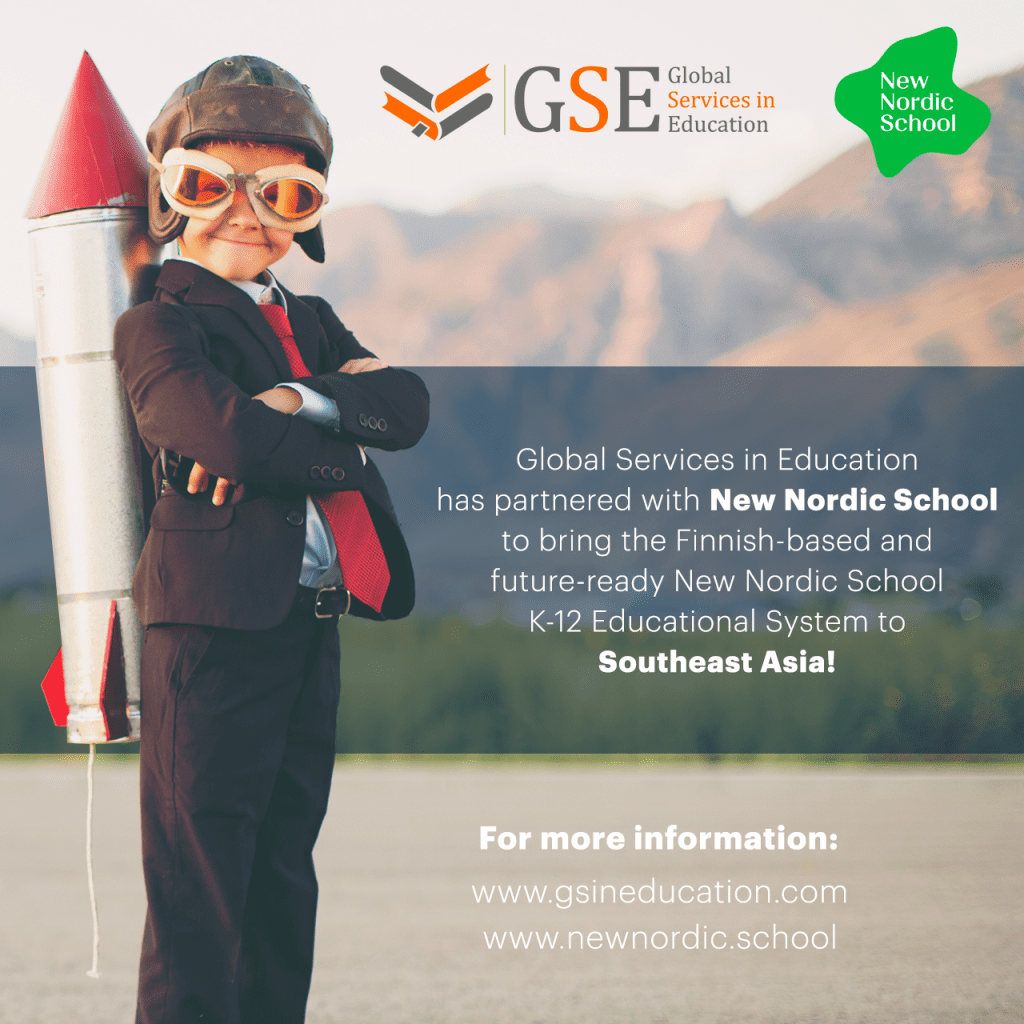 Students' mastery of content knowledge and skills are also assessed using rubrics that are similarly structured. New Nordic School's smart tech ecosystem creates those rubrics based on the subject domains, standards, and objectives set as learning targets within each Quest.
Over the next few blogs we will continue to dive a little deeper into the Nordic Baccalaureate Curriculum.
GSE has recently partnered with New Nordic School as we both look to transform education across the world. Read our announcement here.
Who is Global Services in Education (GSE)
Global Services in Education is a company led by education experts. They are proven education leaders who know how to set up and manage international schools. GSE can lead the project from the initial idea to set up and full management. Kindergarten, Primary, Middle and High School, Universities and Adult education.

– School Management
– Strategic Planning
– Feasibility Studies
– Architectural Conceptual Design
– Interior Design
– Resources
– ICT Planning
– Marketing
– Branding
– Admissions
– Staffing & Recruitment
– Curriculum Design
– School Policies
– School Audits & Action Plans
– Training & Development
– Accreditation & Licensing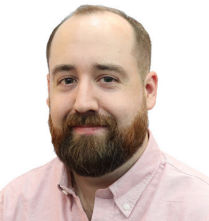 Duncan Douglas, Project Manager at Global Services in Education:
– A specialist in marketing, admissions, project management, Special Education Needs (SEN)
– Extensive experience in school start-ups and senior education pathways
– Worked across UK, China, Australia, Canada, Vietnam, Myanmar, India and Malaysia
– Expert in UK curriculum