Launching again in August!
The Leadership Case Studies Project provides professionals with the opportunity to apply theory and research to practical situations. Coached and mentored through a series of online workshops you will get the opportunity to apply your knowledge and skills to common situations often dealt with in real world contexts. By using the case study approach you get the opportunity to engage in critical reflection and to bridge the gap between theory and practice. Along the way guided by accomplished and well regarded thought leader, Greg Parry.
You will receive a case study by email each week in advance to study and analyse then you will unpack your plan under the guidance of an experienced leadership expert.
Each session will include critical reflection as well as theories from many of the worlds greatest and famous thought leaders.
One workshop each week over Zoom for 4 weeks
4 x 1.5hr group sessions
Max group of 8 participants
Cost: $88 per person
When?
During the month of May we will offer the programs in four different time zones:
Asian Time Zone (Singapore) 7pm each Wednesday
USA East Coast (Eastern Standard Time) 7pm each Wednesday
USA West Coast (Pacific Standard Time) 7pm each Wednesday
London (GMT Time) 9am each Wednesday
Email us now to make your booking! [email protected]
CEO and Education Expert Greg Parry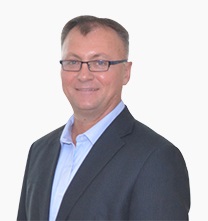 Internationally renowned for his expertise in education leadership, Greg Parry's vast experience includes leadership of projects throughout Australia, the Middle East, the United States, India, Indonesia, Malaysia and China. Recognised for his numerous contributions in the education arena, Greg has received the Ministers Award for Excellence in School Leadership based on improvements in school performance and a range of successful principal training and leadership development programs, as well as the School of Excellence Award for Industry/School Partnerships and the School of Excellence Award for Technology Innovation. His company GSE (Global Services in Education) has been recognised as having the Best Global Brand in International Education in 2015 and 2016.
Considered one of the premier experts in his profession, Greg has trained leaders throughout the world in areas such as critical thinking and leadership. His expertise in start up projects, leadership and training development, has made him a sought after authority in these disciplines.

Global Services in Education set up and operate schools in all parts of the world. Governed by a philosophy of global citizenship, every member of the GSE team shares a passion to help shape international education and student achievement through inspiration and collaboration.
Our goal is to meet the highest objectives of every school, teacher, student and parent, with an unwavering dedication to quality education, shared ideals and intercultural perspectives.