Utilizing our expertise in all matters relating to the day-to-day operations, curriculum, and consultancy, we are able to provide superior management and related services to school directors, owners, boards, and administrators.
Because each school is unique in its specific issues and needs, (and even these vary from year to year), our specialized team of professionals are constantly updating and modernizing their knowledge base to ensure the highest level of proficiency to fully meet our client's needs. Managing international schools in several different countries (America, Australia, China, India, and the Middle East), we have successfully negotiated virtually every conceivable combination of interactions with positive outcomes all-around.
Our team of experts will work with you and your staff to create a plan of action ideally suited to your needs and the issues you are facing, all within the context of your stated mission and school philosophy.
Whether you need direct management of an institution, advisory support, training in corporate governance or developing a strategic plan, the GSE Management Team can move your institution in a positive direction.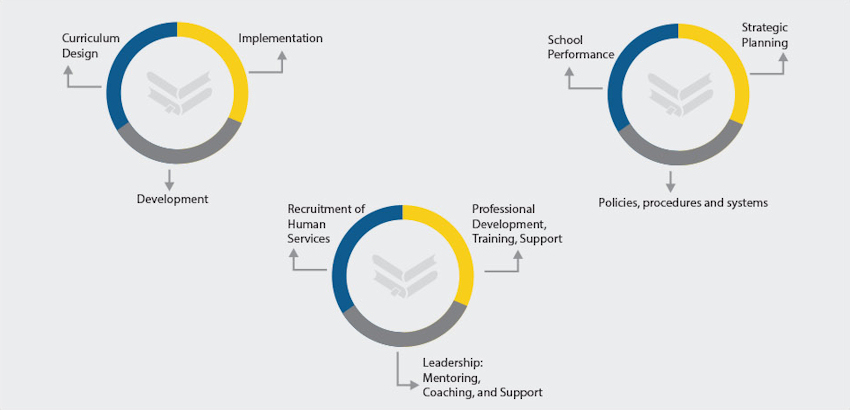 Depending on your situation and requirements, our team can provide any or all of the following services:
Curriculum design, implementation and development
Assessment
Strategic planning
Policies, procedures and systems
Recruitment and selection of human resources
Professional development, training and support
Direct leadership of school operations as well as mentoring, coaching and support
Because of our specialized experience in this field, operating schools in the United States, Australia, India, China and the Middle East, we are often able to propose cost-effective solutions specifically designed to best suit and benefit you.